For the individual athlete
You know what you're capable of… so, what's next? Omegawave provides actionable data about the type of training your body is best prepared to handle on any given day. What physical qualities should you train to achieve the greatest training effect: Endurance, Speed & Power, Strength, or Coordination & Skill? What are your recommended heart-rate training zones? Use our Windows of Trainability™ to maximize every session and reduce the likelihood of fatigue related injuries by knowing when your body needs extra time for recovery.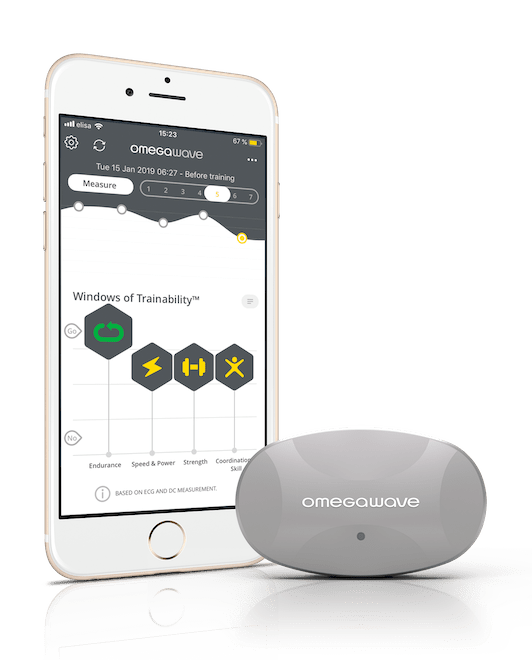 Shop Omegawave Personal now!
The subscription that best suits your schedule and your mobile device
Hardware & software to guide you toward achieving your training goals.
Windows of Trainability™ & Training Advice
Overall Readiness and Training Heart Rate Zones
Central Nervous System Readiness via DC-EEG
Cardiac System Readiness via Heart Rate Variability