Toeing the starting line on race day is nothing new for Henrika Arle—the Helsinki-based eCommerce Consultant has competed in everything from standard 5K's to 10K trail runs to half-marathons. After struggling through a frustrating 2015 (bothered in part by a nagging foot injury), Arle decided to change her training approach, agreeing to test an early version of Omegawave's Adaptive Training Plans. She was already accustomed to using a heart rate monitor and tracking her distance, route, pace, and calorie expenditure, but had not typically used the resulting data to drive daily changes in a workout routine that included a mix of running and CrossFit. After recently setting several personal bests and finishing 2nd in a 7k trail run (compared to 20th the year before), Arle offered to share some of her experiences using Terrence Mahon's 10K running plans.
Omegawave: Training on your own in the past, how much did you deliberately vary the pace and distance of your training runs?
Henrika Arle: Honestly, there wasn't much pace variation. I tried to go slower on my longer Sunday runs, but mostly ended up running just a tiny bit slower. I occasionally did just below 5K for my shortest runs, while 8K-11K was my most common distance. My longer weekend runs were usually between 13K and 20K. Occasionally I ran faster on my shorter runs, but in terms of really pushing myself, that was mainly something that only happened in actual races. On my own, I had only run intervals 2-3 times (all in all).
OW: Did your Readiness measurements generally correspond with how you were feeling on a given day? Did your plan push you with more challenging paces and distances on days you were feeling strong; and correspondingly, did you notice a modification in the plan on days when or you were feeling fatigued?
HA: The Readiness scores corresponded quite well with how I was feeling. Perhaps twice it failed to notice that I was feeling tired. I didn't notice that I was pushed, but when my Readiness was measured as "Fair" or "Good," the workouts were reduced and I managed them well. I think I skipped running twice just because I "wasn't feeling" like running, or was too tired. Otherwise, I skipped a few workouts when I didn't have time or just had other plans.
It has also been nice to know that I've kind of been "protected" by the measurements and I won't overdo things (as I've apparently done in the past with my repeated foot problems). The idea of optimal training really speaks to me. I am also a bit of a data nerd, so I really enjoy diving into the readings on my brain/stress/metabolism and cardiac health functions [indexes from Omegawave Individual, which syncs with assessments done in the ATP app].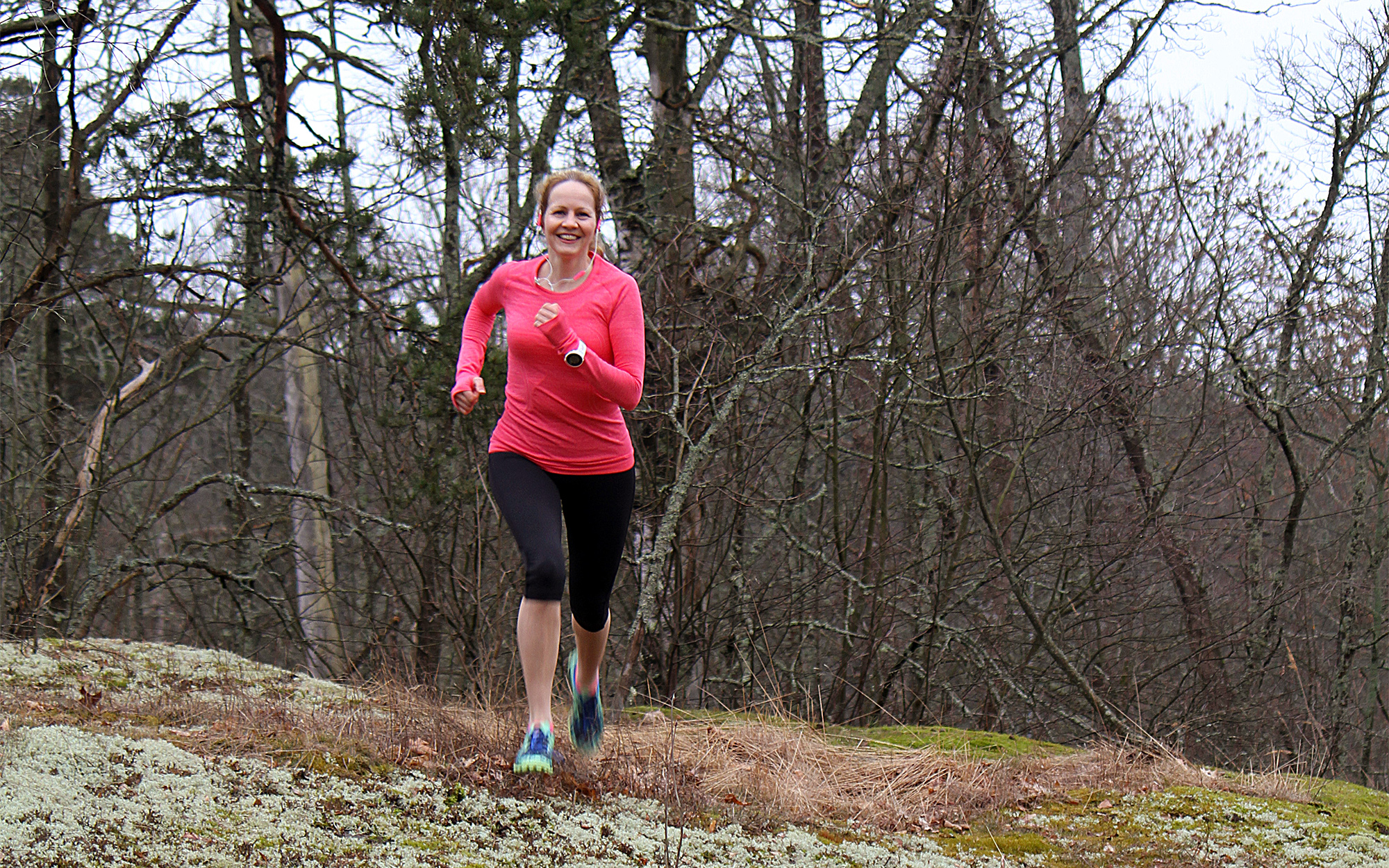 OW: Describe your experience with adjusting your running pace to stay within your plan's target heart rate training zones…?
HA: Before, I wasn't really trying to stick to zones… I was just observing data. Adjusting to heart rate zones has been a bit of a learning curve—but not too difficult, except when the readings have jumped all over the place, but that was part of the app's growing pains.
All these pace variations, intervals, etc. have been interesting—I realize that there is more to be had (in terms of results) even from what has felt as a lesser effort, at least compared to how I used to train on my own.
OW: Were the Aerobic Development workouts at the beginning of your plan appropriate to your level of fitness? How challenging did you find the progression from Aerobic Threshold Development to Anaerobic Threshold Development?
HA: Everything felt very easy in the 10K Intermediate plan. I was worried my fitness wasn't improving at all. It only got a little difficult in the last week or two—and that was just during 10 minutes or so.
In general, I could say that training with the Adaptive Plans has been easy (in terms of effort) and kind of carefree, in the sense that I've given myself over to the hands of someone who has trained Olympians and will absolutely know 100 times more on the subject than I could ever learn—and, I wouldn't want to read that much on the subject, I have way too much else going on!
OW: How did the Event Specific Development and Race Preparation phases of the plan help you achieve your performance goals?
HA: Successfully! I've improved my 5K record and my 7K trail experience at the same event from the previous year. Recently, I've also improved my 10K record—even though that came later and in my new program, during a week that I didn't know I would be competing in a Sunday race until late the preceding Thursday. I didn't really have time to rest up before the race.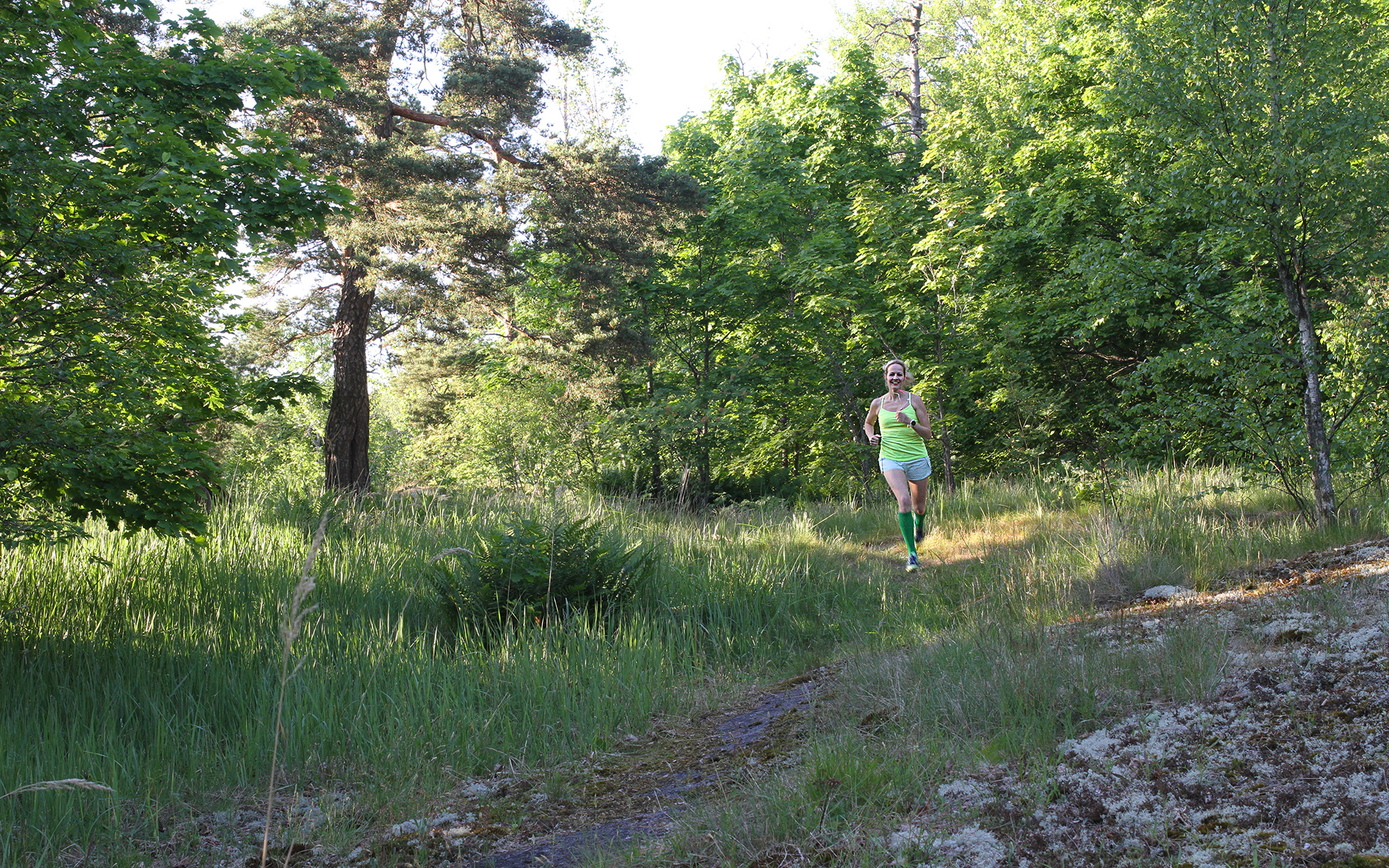 OW: What have been some of the other results of races you've run while using Omegawave's Adaptive Plans, and how do these finishes compare to past race results?
HA: First, in the middle of the program, without rest and feeling muscle soreness from a CrossFit class a few days earlier, I set a 5K best of 23:58 (up from 24:35).
Then, when well-rested and coming to the end of the plan, I ran a 7K trail run in 47:59—the previous year, on practically the identical course, I ran the race in 58:43 (and I thought that was good then!)
Finally, in the beginning of a new Advanced program, without rest and feeling some fatigue in my muscles, I ran a 10K in 48:13 (previous best was 52:18—also a result I was quite proud of!)
OW: Now that you have some experience training with Omegawave's Adaptive Plans, how have your personal running goals changed and how do you plan to incorporate ATP to achieve these new goals?
HA: Well, I proceeded to the Advanced Plan and I plan/aim to break my old records for 5K and 10K by even greater margins, ideally when I am rested and better prepared! I've only done the 7K with good rest and proper preparation. I want to break my 10K record at the same event that I had established my previous record. The 48:13 was at an unofficial event, so I am not counting it properly. I also want to run 5K while better prepared, and I hope to perform better at a 10K obstacle race—which is just a week after I am going to try to break my older 10K record.